Pregnancy, childbirth, genetics, and simple aging can very often result in unwanted belly fat that just seems to never go away—no matter how careful you are about what you eat, and no matter how much you exercise. This can be very frustrating, and it can take a real toll on your self-confidence.
This is why abdomen liposuction is one of the most popular procedures available. Abdomen liposuction is a straightforward procedure that removes stubborn pockets of fat, re-sculpts your stomach, and improves your overall shape. This treatment is safe, convenient, involves little risk, and requires minimal downtime.
What Happens in an Abdomen Liposuction Procedure?
Patients are typically intravenously sedated for abdomen liposuction, and a local anesthetic may be applied to your stomach.
Once the area has been numbed, Dr. Sundin will make small incisions around the area where your excess fat is. These incisions will allow a cannula to be inserted. The cannula is a long, thin, hollow tube that moves back and forth to break apart the fat, and then vacuums it away and out of the body.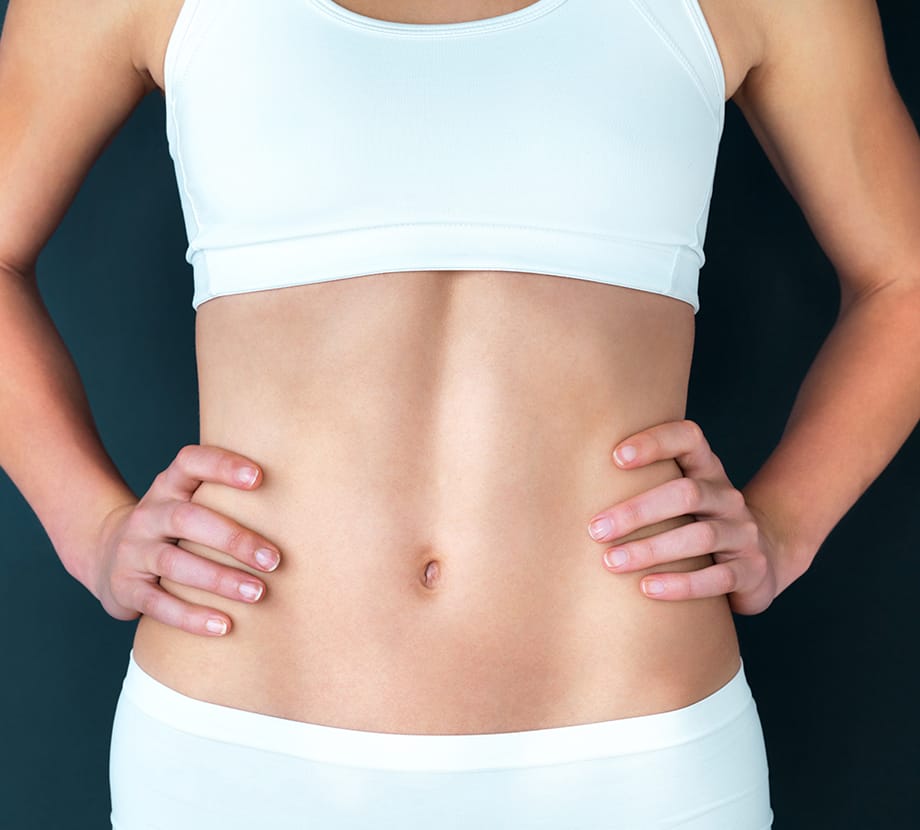 Abdomen Liposuction Recovery
Some patients experience swelling, draining, and/or bleeding at the treated area after their procedure. To help with this, you will be given a compression garment to wear during recovery. This garment will also help your skin heal smoothly.
Pain and bruising can last for up to two weeks, and swelling can last for two weeks to two months.
Patients can typically return to regular activities within the next 48 hours, but should refrain from strenuous exercise until it's been cleared to do so by Dr. Sundin.
The final results of abdomen liposuction will be apparent 6-12 weeks after the procedure.
Before & After
*Individual results may vary
View All
Northern Virginia Abdomen Liposuction Professionals
Dr. Burton Sundin and Dr. Reps Sundin are board-certified plastic surgeons who are authorities in the field of liposuction. Using the latest technology for liposuction, they provide the ideal standard of care for their patients.
If you're interested in an abdomen liposuction procedure, please contact LITTLE LIPO. We are happy to answer any questions you may have, or to schedule an appointment with you to get you on the path to feeling better about yourself.